What Can La Closette Do For You?
We're fashion consultants who provide personalized style advice and guidance to help you build a wardrobe that you love and is functional and versatile for your lifestyle. We provide closet edits, shopping guidance and wardrobing consultations in-person (in the Greater Toronto Area), and online worldwide.
Why hire a men's personal stylist?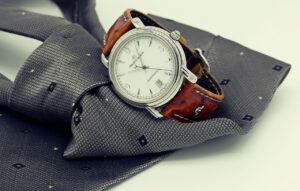 1. A personal stylist saves you time.
Time is your most valuable resource. We save you from the hassle of spending hours browsing through stores or websites, often to end up empty-handed, or with pieces that you don't really like, don't fit quite right, and ultimately don't end up wearing. With our expertise from years of working with thousands of clients, we guide you towards pieces you'll not only wear, but love and feel great in!
2. We take the stress out of shopping.
While some people enjoy the process of shopping (us!), it can be overwhelming for others. If you identify with the latter group, having a personal stylist removes that extra stress. Leave it to the experts – us! Through our process, we get to know what you really need and want, and help you find it.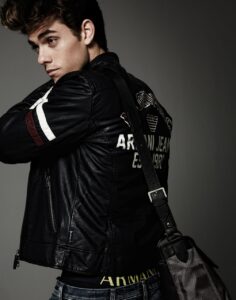 3. Understanding your personal style.
We've spent decades learning and refining our craft, and one of the most important parts of our work is getting to know you – what drives you, what makes you tick, when you feel your best and most confident. By working closely with you, we help you understand your own unique style, helping you forge a realistic and expressive relationship between who you are and what you wear.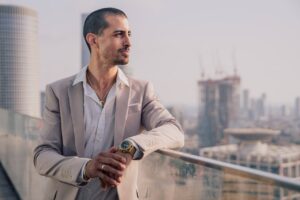 4. Expressing your personal brand.
An extension of the above, we help you understand how you're presenting yourself to the world, and curate the outfits that reflect your best self.
How Do I Get Started?
If you're ready to get started, you can book an initial consultation online to help us get to know you better, including your needs and concerns around your wardrobe and getting dressed.
The process starts in the closet; we will go through most of the pieces in your closet and discuss what's working or not working and why, identifying what you could add to fill in any gaps and add more versatility to the rest of your wardrobe. 
From there, we go out and find pieces for you and help you integrate them into your existing wardrobe. Throughout the process, you'll be trying on many of your pieces, and we'll organically come up with outfits you may not have thought to put together – but they work! It's a great feeling!
This process starts with you making the first step, so feel free to reach out to our team!
________________________________________________________________
If you're interested in more content like this, check out Irene's personal newsletter, In Moda Veritas.