The snow has long melted, there's no more pollen in the air and the heat is on (finally)! While you probably aren't getting dressed for a night out on the town, we know you still want to look and feel great – even if it's in your backyard or at the cottage! Over the coming weeks, we'll be sharing our favourite summer pieces with you, starting with this post: the shoes we're loving right now! Yes, close-toed shoes are wearable year-round, but this list is all about welcoming the warm air and letting our feet breathe! Here are the three sandal styles we're loving this summer: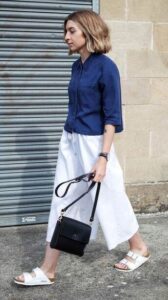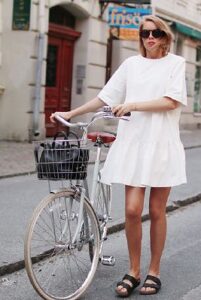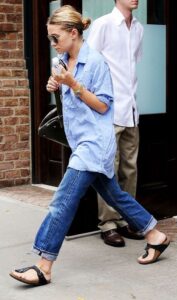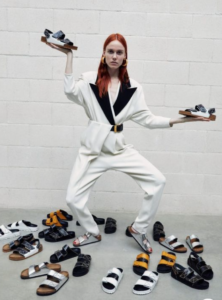 1) 
The Birkenstock Trend Is Back!
It's true! This steadfast "ugly" sandal has made a huge sartorial comeback this season, both in its original form and in many elevated versions. It may feel odd slipping on a pair of Birks with anything other than woolly camper socks, but trust us! Wear them in place of any other summer footwear for an instantly updated look. We especially love them with pretty summer dresses, wide legged pants, and even with tube socks! The comfort factor is a huge plus, of course.
2) Delicate & Strappy Sandals For Summer
The barely-there strappy sandal is a summer staple every year, everywhere. So what will makes this classic feel au courant? This season's take is defined by especially dainty straps, minimal heel and new toe shapes, including pointed and square-toed. 
3) The V-Thong All Summer Long!

As distinguished from the vertical bar thong. They're an elevated version of the flip flop with leather and/or suede finishes. They may be a flat or have a small kitten heel to add height, lengthen the leg, and just feel sexier.  Wear them with any of your prettiest summer wardrobe pieces or even jean shorts and a tee shirt for an understated chic look.